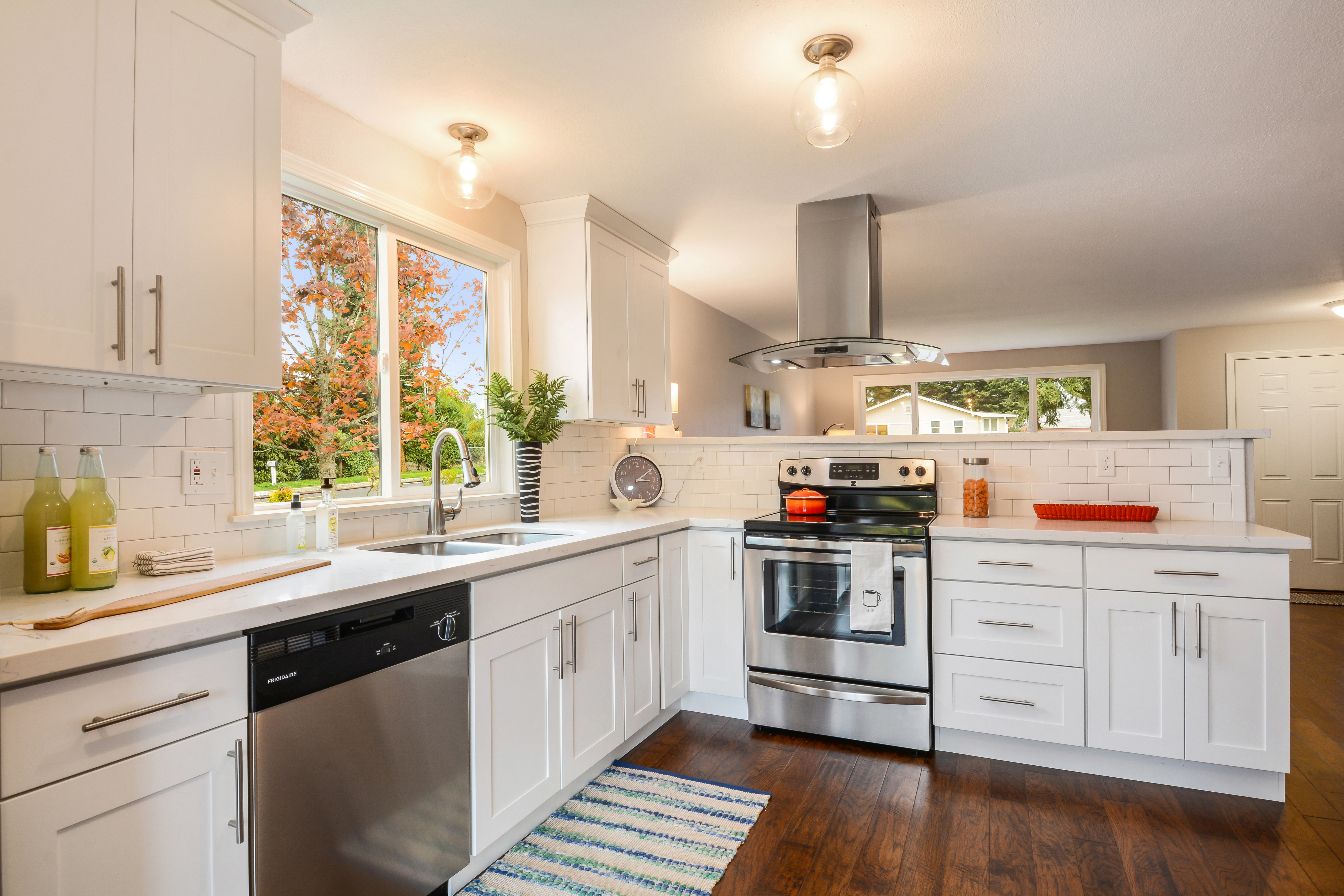 It's that time of year again! "Spooky Season" is in full effect and I hope you're all planning your Halloween costumes, carving pumpkins and taking in everything that Fall in the PNW has to offer. Kids are back in school, the weather is taking a turn to the dark side and people are falling back into their normal routines. The market is directly impacted by this shift, and we are starting to feel that now. People are fully aware the holidays are right around the corner and we act accordingly. Personally, I believe that as of November 1st it's Christmas, but maybe that's just me.
This decrease in activity can be great for buyers. The competition for existing homes is much lower with many would-be buyers going into full hibernation mode. This means you could potentially purchase your home for a lower price at this time of year. Sellers whose homes still haven't sold are usually more willing to compromise because their buyer pool has decreased. But something else also happens because of the slow-down.  The likelihood of fresh inventory coming up for sale also decreases significantly. Savvy sellers that don't need to list right now will just wait until the market inevitably picks back up in the Spring. So on the off-chance, the perfect home you've been waiting for does hit the market, you need to be ready to put your best foot forward. Luckily enough, I've got some tips to help you be prepared when that happens. Because; and believe me when I say this; you will not be the only one submitting an offer on YOUR dream home and increase your chances of getting an offer accepted!
1. Get Your Loan Underwritten
The first step to buying any home is making sure that you can afford it, AKA getting pre-approved. Your lender will give you a maximum price you can afford based on your overall financial health. However, this is very preliminary and subject to change when they take a closer look into your finances. Having your loan fully underwritten means that your lender has done a deep dive into your finances and there will be no surprises going forward. This also means that essentially the only thing the bank now needs to approve your loan is an appraisal on the home. Having your loan underwritten upfront reduces the risk for a seller in accepting your offer, that's something to remember going forward. Do your best to reduce the amount of risk for the seller!
2. Get In Early
I'm a firm believer that being one of the first (ideally the very first) offer that the seller receives goes a long way in a multiple offer situation. If all other specifics of the offers are similar such as price, closing date and loan type, then being the first person to submit shows the seller how serious and committed you are. I've personally represented sellers that have chosen the first offer because it was first, which gave them comfort. Also, if you submit early you will have more time to react to any changes that can occur as other buyers submit their offers. You could increase your purchase price or make other changes that will make your offer more enticing for the seller.
3. Offer A Strong Earnest Money
Your earnest money is one of the strongest ways you can make your offer stand out. Earnest money is essentially good faith money you include with your offer. The amount you include will be put towards your down payment and closing costs, this is held by escrow. However, if you were to default on the contract then this amount will go to the seller. So, by offering a higher number you are numerically letting that seller know that you mean business. Many buyers will offer $1000 as their earnest money, which is not very enticing for sellers. I would recommend at a minimum you offer 1% of the purchase price. So for a $300,000 home, your earnest money would be $3000!
4. Be Prepared To Come In High
The reality of multiple offer situations is that you will most likely need to offer the seller more than the list price to be competitive. Especially in a slower market like the one we're moving into.  This happens because the listings that do come on the market will be priced much more tentatively due to less market demand. However, that number can quickly escalate if there are enough people want to purchase the home. It can be hard for buyers to justify spending $10,000, $15,000 sometimes $20,000 over the purchase price, but the important thing to remember is that if this house was listed during peak market activity it would've been for a much higher price!
5.  Ask for Backup Position
Sometimes your best just isn't quite enough which can be very demoralizing, trust me. But just because your offer didn't win initially doesn't mean you should give up. Ask the seller if they will accept your offer in backup position. This means that if the other buyer decides, for whatever reason, to not go forward with the sale, your offer will takeover. There are many things that could cause that other buyer to back out from the home. For instance: their financing fails, they have to change jobs or they just get cold feet. Plus, while you're in backup position you can still look at other houses. You aren't tied down to this home and if something else catches your eye you can go after it!
Winning multiple offer situations can be tough and very stressful. I've had great success with my clients utilizing the above strategies to get them into their homes. Every scenario is different and every buyer has different needs and comfort levels. It's very important to understand the process and to work with your Realtor to produce the best strategy for you. These are certainly not your only options, there are many more ways to make your offer stand out from the others. If you'd like to discuss your options further or if you have any questions about the home-buying process I'm happy to help! Give me a call or shoot me a text, (253) 882-7974
Stay spooky my people 🎃🏘️,
Jordan