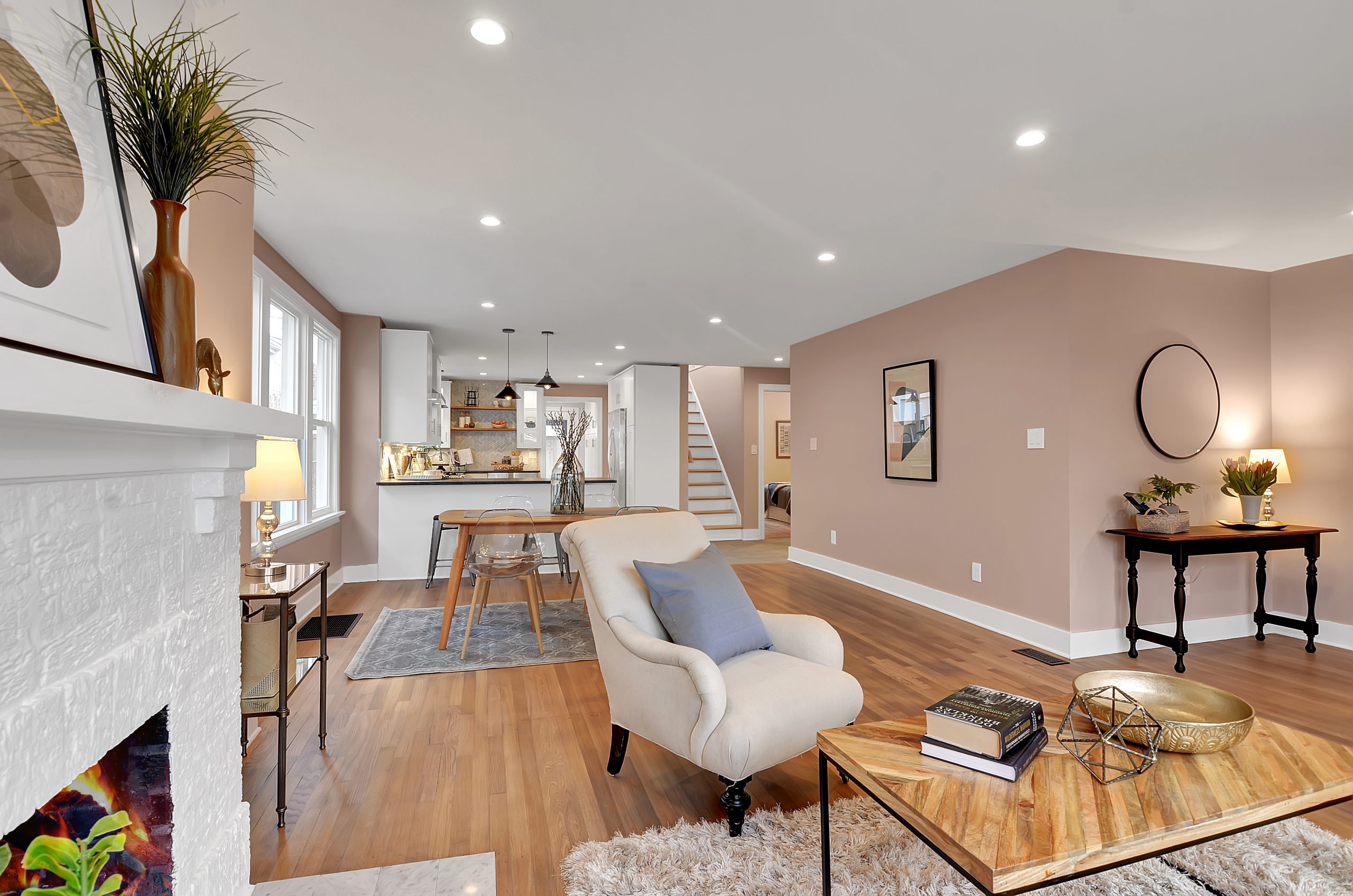 Hello my people!
What's happening in our market:
As your local real estate expert, I make it my priority to keep you up-to-date on current trends happening in our market. This week we have seen interest rates jump to their highest level in several years. Rates for 30 year FHA and VA loans are currently at 5.125%, and 5.25% for conventional loans. Experts all expected rates to increase this year, however the pace they are increasing at is definitely surprising. These increases are a result of rate increases from the Federal Reserve to combat high levels of inflation, the effects of coming out of the Covid pandemic and uncertainty over the war in Ukraine. Higher rates mean more expensive monthly payments for potential Buyers, and can even knock many would-be Buyers out of the market completely.
Importance of staging:
Due to all of these circumstances, it is more important than ever to put your best foot forward as a Seller. One of the best ways to do this is to utilize staging. I'm sure you've already heard, and maybe even dismissed the idea of staging your home because of our strong Sellers market. However, I would like to guide you in the right direction and prove to you how it will increase the return on your home 😎. On average, staging a home costs around $2,000 depending on size and number of rooms. It is important to me to illustrate the effectiveness of staging, with hard data. As an example I'll be looking at homes that sold in March around my neighborhood, Lincoln.
Staging by the numbers:
20 homes sold in Lincoln in March. Of that 20, 11 were staged and 9 were empty. The empty homes sold for, on average, 104.4% over list price. While the staged homes sold for 107.4% over list price. It's also important to consider the median prices these homes sold for. The median price for empty homes was $370,00 and for staged homes it was $430,000. A 3% difference may not seem like much, but it really is! When you take that 3% and apply it to the median sales price of empty homes you get $11,100 (3% x $370,000= $11,100.) So if you choose to not stage your home you're leaving, on average, $11,000 on the table. I don't know about y'all, but that kind of money goes a long way in my world!
Payment options for staging:
One of the main gripes Sellers have with staging is how much it costs, which is completely understandable and a viable worry. However, when you consider how much money you could be missing out on, the price of staging becomes a moot point. Because it more than pays for itself! Windermere also offers a program called Windermere Ready, which is designed to provides funds to Sellers to make improvements to their home prior to listing, and staging can be looped in to that. This is a zero interest loan that is paid back after your home sells!
If you have any questions for me about our market, the Windermere Ready Program or if you'd like a complimentary market analysis to see your home's worth, give me a call or text!
Jordan Cain, REALTOR Windermere Abode