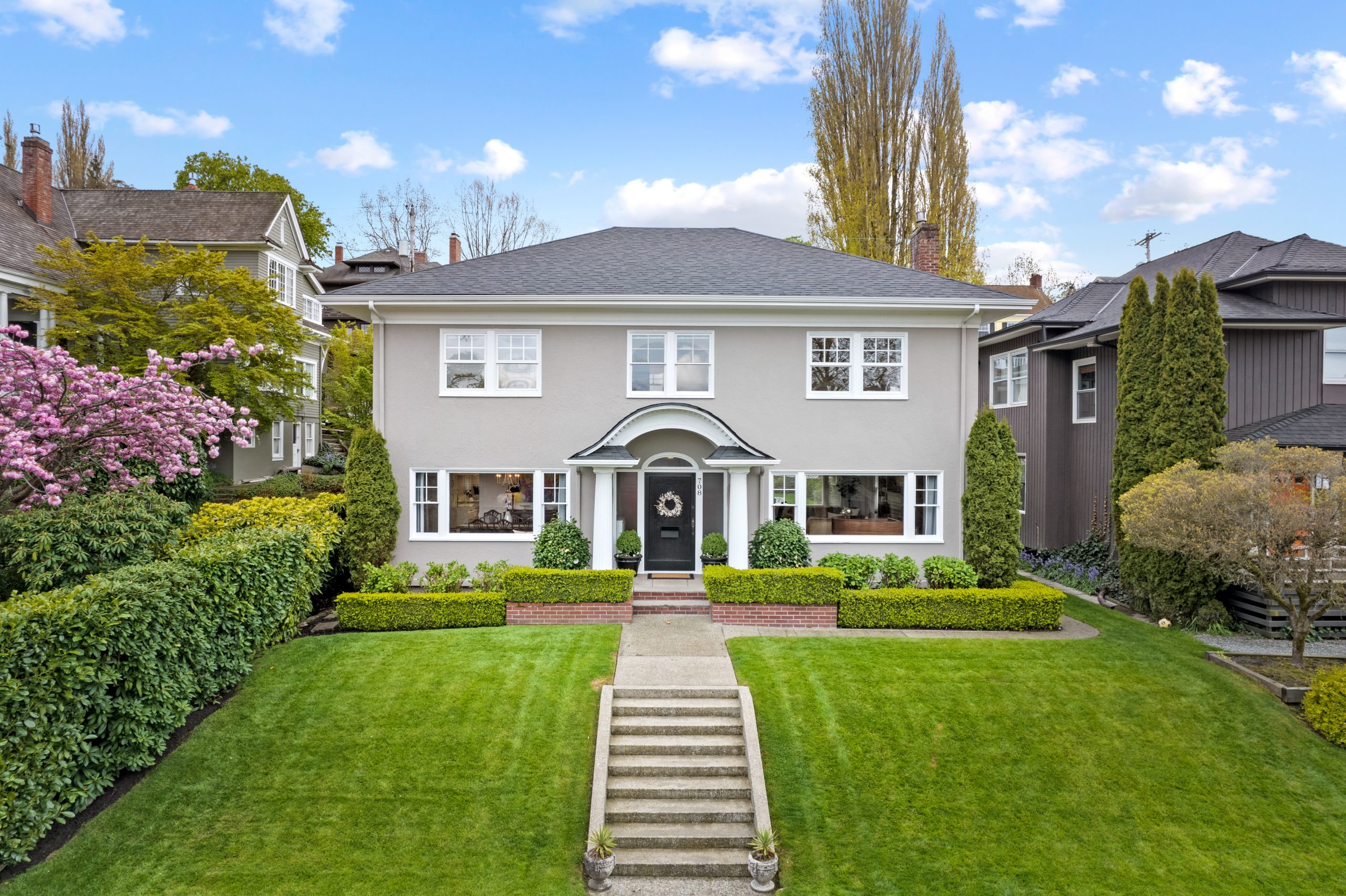 It's here, the Spring market is really and truly upon us! Almost every year (minus pandemic years) the real estate market tends to follow the same activity pattern. Q4 and Q1, the Fall and Winter months, are relatively less active than Q2 and Q3, the Spring and Summer months. Which makes total sense, especially here in Washington. When the sun's out, the birds are chirping and the Vitamin-D is coursing through our veins, we just have more energy and better dispositions. Which definitely translates to buying and selling homes!
Quarter 1 Recap:
Not to sounds like a broken record or anything, but this year hasn't been much different than the past few, in terms of inventory levels. Low inventory levels continued to create a very competitive market for Buyers during Q1 of this year. You also throw in historically low interest rates to that equation, and it's no wonder Tacoma saw very high appreciation rates year-over-year. Tacoma's median price is over $500k for the first time ever!
We all knew rates would increase this year, but the pace at which they have, has been very surprising. This week rates are in the mid to upper 5%'s. Compared to the 3%'s at the start of the year.  The combination of high home value appreciation, very quick increase of interest rates and high competition, has unfortunately knocked out many would-be Buyers from the market. Either because of affordability, or just sheer burnout. Which is totally understandable, it's been tough out there. My advice to the Buyers who have experienced burnout, is to not stay on the sidelines for too long, because there are opportunities out there for you right now. Especially in the first-time buyer price range! ($400k-$600k)
What's Happening Right Now:
I've had three Buyers that recently purchased the perfect home, at, or under list price. Two of which were first-timers, that didn't even have to waive any of their contingencies 👍🏾. How the hell did that happen? Well, in the past few weeks there has been a slight, but noticeable, shift in the Tacoma market. Inventory levels have increased, because we're in the Spring market and, as noted before. And there are less people actively shopping right now, which means less competition for homes, ie advantage to Buyers. Also, Sellers know this is a strong market for them, but there is a limit to that. We've seen some homes really push the price ceiling, and Buyers react to that by not offering on those homes immediately. A good rule of thumb to follow, is any home that has been on the market for over a week, is most likely due to it being overpriced. Which creates another advantageous situation for you as a Buyer!
So in conclusion, right now might be the best time to consider purchasing your new home, or dusting off your showing shoes and getting back out there! Let me know if you have any questions about the Tacoma market or if you'd like access to more resources to guide you on your search. I'm always happy to help!
Stay classy,
Jordan Cain- Realtor Windermere Abode (253) 882-7974, jordancain@windermere.com